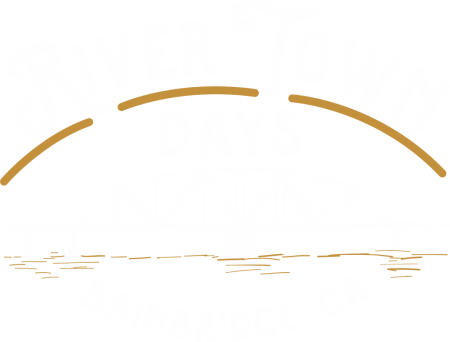 River Town Days Has Been Cancelled
It is with great sadness that the River Town Days committee and Bainbridge – Decatur County Chamber of Commerce Board of Directors, announce the cancelation of the August 28-29th event. Hours of planning and great effort was put into making this year's festival the best one yet. Unfortunately due to circumstances out of our control, the decision was made to cancel our beloved community festival.
Many factors played a part in making this difficult decision. As of Monday we received word that our local healthcare system met max capacity, this coupled with our local school system going virtual, our police department enduring many covid-related absences, and constant cancelations from vendors, volunteers, and others involved in the festival. With the lack of resources and growing public concern, we don't believe we could hold an event that is safe, successful, or worthy of our patron's time. The RTD committee and Chamber Board feels that canceling the event is in the best interest of the community and the festival itself.
Ultimately, the Chamber's mission is to strengthen the economy and improve the quality of life for those that live and work here. At this point, with the potential to increase the spread of covid-19 through River Town Days, the Chamber seeks to be a positive community partner and forgo this event for this season.
All concerts & performances at River Town Days are Free.
Kid rides, activities and inflatables
Acts include Swamp Gravy & a variety of other acts.
Sign up and join our Corn Hole Competition.
Keep In Touch
Subscribe to receive news and updates as River Town Days approaches.
Uncle Kracker
The River Town Days Committee is pleased to announce that our 2021 festival will feature several musical performances in addition to this year's headliner, Uncle Kracker!